So apparently I don't remember The Full Monty at all. Otherwise I would have been watching it everyday and showing it to everyone I know.
It's such an adorable hilarious awesome movie.
Honestly. It's so much more than just a summary might show, i.e. unemployed British steel workers decide to do a strip show.
Mark Addy is in it. He's only been on my radar since Game of Thrones, so I didn't notice him the last time. But he's so freakin adorable. The exact opposite of Robert Baratheon. Which is props to him. He reminds me of Nick Frost, but way more cute and loveable and insecure.
Robert Carlyle was so wonderful. And so adorable.
Tom Wilkinson! That dude is amazing. I always think of him as…dignified, and somehow he manages to pull it off doing completely ridiculous stuff.
I don't think crying during a strip tease is appropriate, but I definitely tear up at the end. It just goes to show that sexiness definitely = confidence.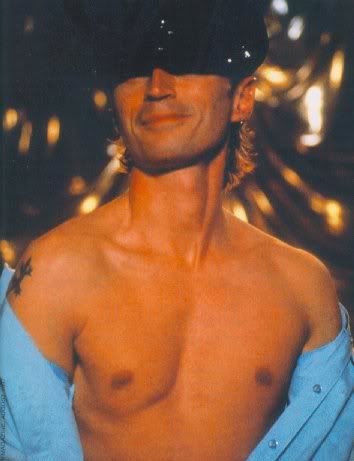 (now let me just ruin that with this SHAMELESS picture)